From virgin to fully recycled plastic for the PATO series
During a visit at the sub supplier for Fredericia Furniture, the project around the PATO chair came up. The PATO chair, which is one of Fredericia Furniture's most comprehensive collections, was to be produced in a new and more sustainable way – more precisely a version that consisted of 100 % recycled material.
However, it quickly became clear that the subcontractor had great difficulty in achieving the desired quality with 100 % recycled material. Hence, they were looking for a very consistent and high-quality recycled PP. RC Plast was capable of delivering precisely this unique quality, and through a joint sparring and development process it was possible to produce the chair in 100% recycled PP – without compromising on either function or aesthetics.
After having made a proof of concept, the next step in the development process was to get the documentations package in place. Fredericia Furniture had very clear requirements for the type of documentation they wanted. RC Plast provided qualified and constructive sparring about the possible options when working with a recycled material. In addition, RC Plast prepared a professional and complete documentation package that matched both the customer's and the customers' customer's wishes.
The task around the PATO chair was a challenging, but extremely exciting task, where there was an opportunity to minimize the climate footprint and contribute to the circular economy.
Client
Fredericia Furniture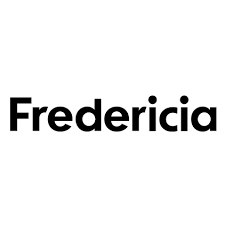 Want to hear more about what we offer?